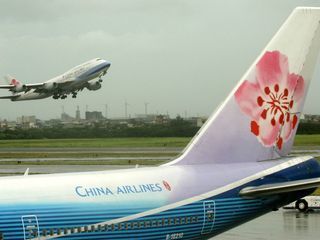 The importance of translation and translators is one of the keys to success when running a global business. In order to get a corporate message across and to also show respect for other culture in which companies are trading respect needs to be shown for the languages that are used. In order to do this a company should employ experienced and good translators to make sure that the translation service that they use reflects the professionalism of the business.
A very recent example of how this professionalism towards translation was not applied has been seen in China. A translator for the Chinese airline, China Airlines, made an embarrassing error on one of the inflight maps. A passenger on a recent flight noticed that the translation of a county in Taiwan had been translated incorrectly. The Taiwanese passenger took offence to the bad translation and he promptly complained to the Chinese airline. There was some negative media exposure of the incident and the tourist board for the Taiwan county in question (Chia-i) complained directly to China Airlines.
This was obviously a very embarrassing incident for the Chinese company and one that could have been easily avoided. However it does point to the wider issue that many companies do not hold enough importance on the translation service or the skills of the translator that they use. Very often the work goes to the lowest bidding translator and very often this can affect the quality of the translation and as such a bad translation can make a company appear unprofessional.
Translation needs to be taken seriously if a company has a serious global business strategy. Nothing will give a worst first impression than a bad translation when you are trying to win new clients. It is therefore good business sense to make sure you have a good translator on your team.
Tags: china, chinese, Translation